I decided to join in on the copics colour challenge since I am still pretty new to copics and I feel it well help me to experiment more and sounds like a lot of fun. You can find the challenge by clicking
here
which will take you to the copics color challenge website. There will be a new challenge every Wednesday and they just recently posted they are creating a DT so that might be fun also. Anyway check out the site if you would like to join in the fun!
The first challenge was to use 1 or all of the following colors (or the closest thing you have to it)
B28 - Royal Blue
V06 - Lavender
YR07 - Cadmium Orange
I am still working on expanding my copics collection so I used B05 and YR68 for this challenge as that was the closest I had to those colors (plus I added some others for blending/shading).
I decided to use MFT Serenity Now since it is one of my faves! I really like how these colors came together to make a bright cheerful card. I stamped the image twice in black ink, colored with my copics and then cut out the girl's outfit and layered it on top with dimensionals for a 3D effect. I paper pieced the mat she is sitting on and then chalked the background with my SU! pastel chalks and blender pen. The sentiment is also from MFT Serenity Now which I stamped on the inside of the card and left plenty of room for a handwritten note. I added some stitching with my sewing machine and made a matching envelope to go with the card.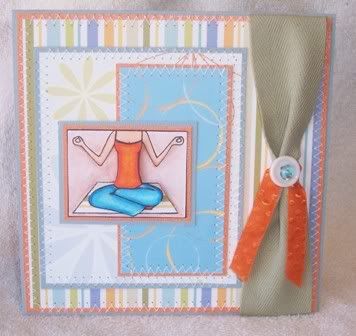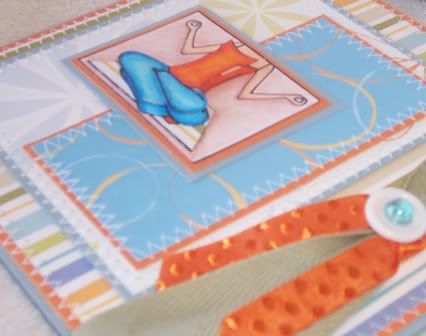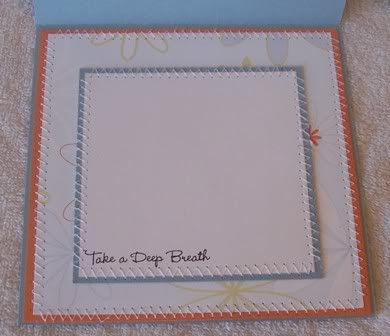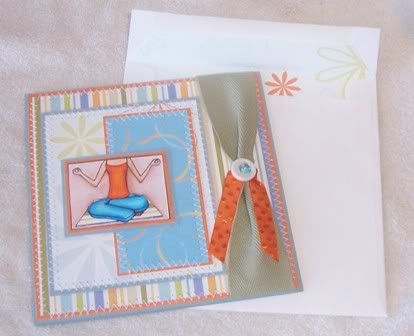 Hope you enjoy!