I had an ultrasound early this week and got some new pics of my little girl so thought I would share. I will be 32 weeks on Saturday so I am getting close...and so ready!
Isn't she just so cute! I had them confirm again that she is a GIRL since after having two boys I still have a hard time believing that I am having a girl.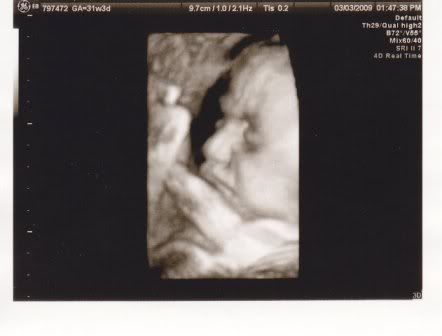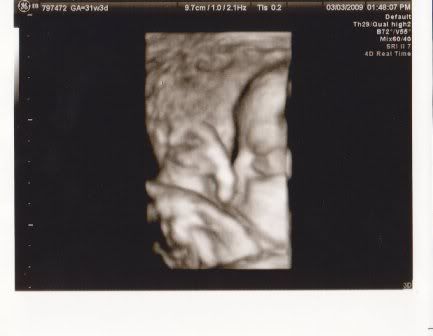 Since the Dr's say I have GD...even though my sugars have been fine and baby is on the small side so far (24th percentile) they are watching the baby's growth closely so I get to have another u/s in 4 weeks woohoo! Then after that it won't be long until I am holding her!
I have had a very busy week and not much time to create. I did make a cute little gift box (envelobox) for my hedgehog card though and then added a few more details to the card itself. The envelobox took A LOT of trial and error as my cards are big (6X6) and I could not find a template for that so I ended up making my own but it took many attempts! I am please with the results. Oh and a helpful hint if you do not have a scoring tool (which I do not) a butter knife works well. I plan to make more of these as a lot of my cards are too thick for envelopes.
Here is a pic of the box and card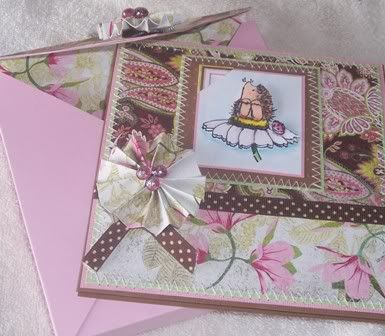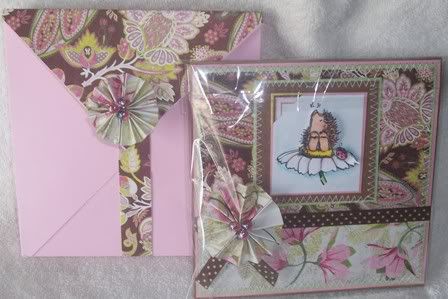 I am starting something for Mojo Monday tonight as I think the new sketch looks fun and then hopefully might be able to squeeze in the copic colour challenge also this week (this week they did a sketch instead of specific colors so I can't combine it with Mojo Monday)
So look for more to come in the next few days! I need to get the baby in bed and get busy crafting!