Well I finally have a new card to share, it has been a few days since I posted. I got my cuttlebug in the mail (YAY) so I have been playing with that and you will see I put it to use on this card. I decided to go with a pink and red theme since we are nearing valentines day.
So without further rambling here is my latest creation....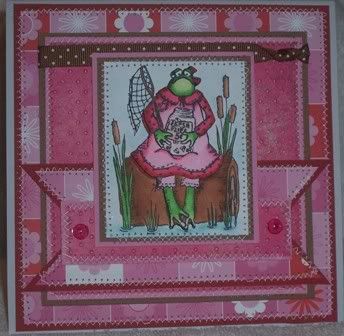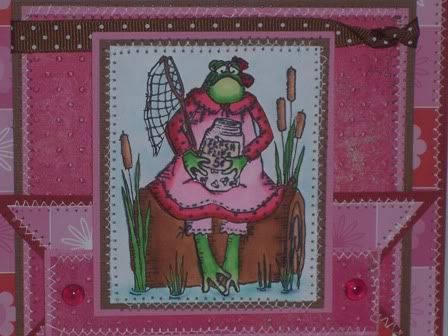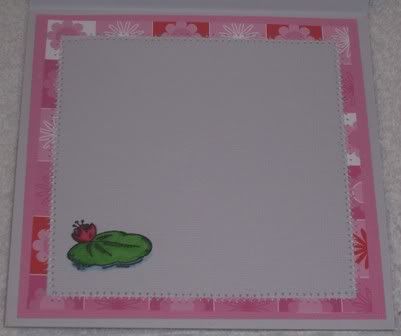 I love how this card turned out. I used thicker dimensionals than I have in my previous cards so the cute little frog really pops off the page. The image is from a retired SU! set called Frogs and Flies. She is made up of 3 layers. I actually stamped 5 and colored with my copics, then picked my favorite 3. The first layer is the full image. The 2nd layer I cut the frog out only, and then the 3rd layer in just the frogs head and her hands holding the jar of flies. I used my Cuttlebug to add some cute embossing, and my sewing machine to stitch around all the mats. I think the brown polka dot ribbon adds a nice touch. The pink paper that I embossed is Basic Grey and I can not remember where I got the floral print red and pink paper but it worked beautifully on this card.
I received some MFT stamps the other day. I have already been busy creating with these so should have another card to share tomorrow.
Hope everyone is having a wonderful weekend!