Well I have finally finished another card. This one I did for the SCS sketch challenge
#219
. (I really love this sketch) and the
copics colour challenge #4
The colors for the challenge were Y08 V06 and BG13
I did not have any of those colors so I used Y02 (in place of Y08) for the heart patch on the bunny and B00 (in place of BG13) for the outline around the bunny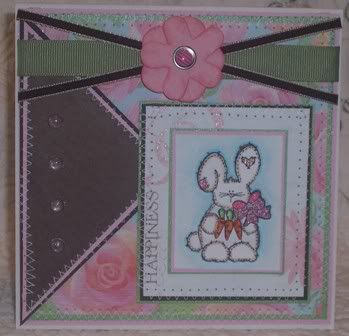 I used the most adorable little bunny stamp from Penny Black called Patchwork Bunny. The image is colored in with my copics and I got a new Copic Atyou Spica glitter pen in the mail and I just love it! I got the clear one since it can be used for so many different things (I think I am going to have to invest in the entire set now). I used the glitter pen to color in the bunny's patches and bow and used a little in the swirl on the DP behind the bunny. I also layered the bunny several times to make it pop!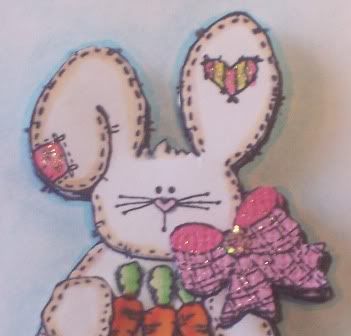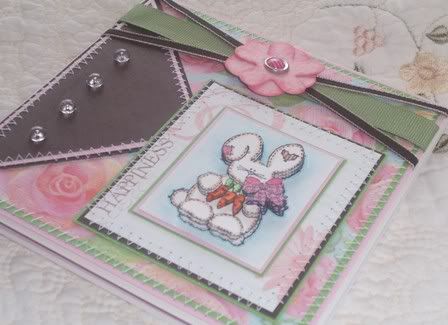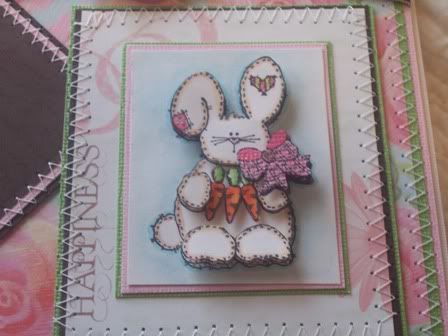 I also finished the inside of the card. The top part is actually a pocket that can be used to put photos (I added some pics of my kiddos so you can see how the pocket works) or any other little mementos (would be great for drawings the kids made etc). The bottom part has plenty of room for a handwritten note.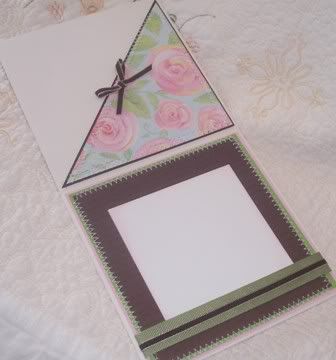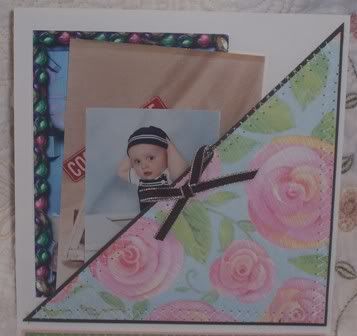 Hope everyone is having a great weekend. My oldest is super excited that it is Spring break and no school for a week! It is snowing here in Texas! Our weather is just crazy!